Bad Boyz Bistro Menu
Generous Portions at Prices That Make it a STEAL
Indulge Your Inner Bad Boy!
APPETIZERS
Caribbean Pirate Wings
You've found the lost treasure with these gems! 1 lb. of wings tossed in your choice of sauce.
FLAVORS: Traditional, BBQ, Nuclear, Wings from Hell, Garlic, Thai Chili, Spicy Ranch Dry Rub, Spicy Ranch Wet, Old Bay, Garlic Ranch
BONELESS WINGS ALSO AVAILABLE
ADD CELERY & BLUE CHEESE OR RANCH DRESSING FOR .99
5 for $7.49; 10 for $13.99; 15 for $16.99
The Godfather
Here's an appetizer you can't refuse or you'll be sleeping with the fishes. Fresh sliced zucchini planks hand-breaded and fried to a golden brown and served with your choice of dipping sauce: Ranch, Cocktail, or Boom Boom
12.99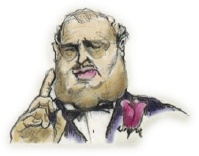 The Ultimate Fighting Nachos
These will make a man out of you! Tortilla chips piled high with melted Cheddar and Monterey Jack cheeses, diced tomatoes, black olives, sliced jalapeños, shredded lettuce, guacamole, salsa, and sour cream
13.99
ADD CHICKEN 4
Matt Foley
When you are a divorced 35-year-old man living in a van down by the river, you will find a lot of inspiration from these amazing Fried Pickles
6.99

The Brat
Crispy French fries piled high with a hot temper of cheddar cheese sauce, chili, sour cream, bacon, and scallions. They will settle any temper tantrum. "Please no throwing tennis rackets."
10.99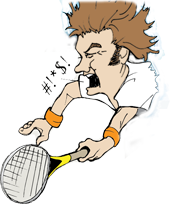 38th Parallel "Korean Wontons"
You don't have to be there to enjoy these! Chicken or Shrimp with house Kimchi and drizzle of Asian sauce in a crisp wonton shell
7.99
007 Quesadilla
It's no secret this appetizer is sure to please the ladies. Large flour tortilla filled with salsa, Cheddar and Monterey Jack cheeses, grilled chicken or steak, peppers and onions served with salsa and sour cream
CHICKEN 12.99
STEAK 14.99
The Fonz
Aaaaaayyy. A big thumbs up to this appetizer. Both breaded and beer-battered mozzarella sticks with a side of marinara that'll make you say "Whoa!"
7.99
The Rat Pack Platter
Four very different personalities come together for a perfect combination. Traditional wings, zucchini, beer-battered onion rings, and beer-battered mozzarella sticks paired with dipping sauces
14.99
Bonnie & Clyde
Banks beware of these two; Warm soft pretzel stix served with BAD BOYZ special warm cheese sauce.
BONNIE – 3 stix 6.99
CLYDE – 5 stix 8.99
TRIVIA:
CHRIS FARLEY modeled much of his delivery and comedic sensibilities after the late John Belushi.
SOUPS
Charlie Hustle Cincinnati Chili
A sure "bet!" Chili atop elbow macaroni
6.99
Topped with your choice of:
A single – shredded cheese
A double – shredded cheese & diced onion
A triple – shredded cheese, diced onion & sour cream
Homerun – shredded cheese, diced onion, sour cream & sliced jalapeños
Or you can always just bunt and get the Chili without the pasta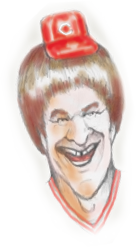 Soup D'Jour
What's that? Soup of the day. Ooohhh, that sounds good.
I'll have that.
Cup 3.99
Bowl 5.99
BAD BOYZ BURGERS
These burgers are dedicated to the rock and roll Bad Boyz in all of us…and everyone knows good girls always fall for the bad boyz! All burgers start with our 8 oz. Certified Black Angus beef patty and then we add in the excitement…
*The Big Ben
Put a ring on his finger, a ball and chain on his ankle, and you'll tame yourself a bad boy. Grilled ground 8 oz. Beef patty topped with melted provolone cheese, tomato, vinegar cole slaw and French fries. Just like they do in the "'Burgh, yunz." Served on potato roll
10.99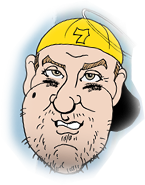 *Justified Burger
Some want to be bad but just are not ready…Start with our 8 oz. Certified Black Angus and add cheese – Cheddar, Pepper Jack, American, OR Swiss.
9.99
ADD BACON 1.49
*Folsom Prison Blues
If the Man in Black had this black and bleu 8 oz. Burger served with sautéed onions, peppers, bacon, lettuce, tomato, topped with real bleu cheese crumbles, spicy mayo, and served on a potato roll to pass the time we may not have one great album he wrote inside Folsom
11.99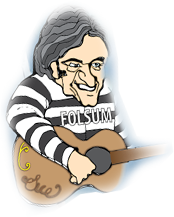 *Crazy Train Burger
Swiss, American, Pepper Jack, lettuce, tomato, onion rings, Jack Daniels BBQ sauce, and pickle spear on a potato roll
11.99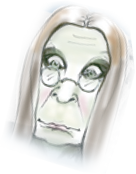 *All Summer Long Burger
Field greens, combo mushrooms, Swiss cheese, whole grain mustard/mayo sauce, potato roll
11.99
*Paradise City Burger
8 oz. burger served with bacon, pork BBQ, Cheddar, onion rings, lettuce, tomato, jalapeños, potato roll
12.99
Pretty Boy Floyd
When you are on the run from the "G" men, this burger will keep you going all day long. 8 oz. ground beef grilled to perfection with melted American and Cheddar cheese with our very own "Bacon Jam" topped with shredded lettuce, fried onion straws, tomato and a fried egg to finish it off. Served with house made chips
10.99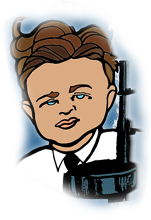 SALADS
*The Steel Curtain Steak or Chicken Salad
A Pittsburgh Classic! Mixed greens topped with your choice of steak or chicken, shredded cheese, tomato, cucumber, green peppers, red onion, and French fries
STEAK 14.99
CHICKEN 12.99
Samurai Salad
Cutting edge flavors sure to honor your taste buds. Breaded chicken atop a bed of field greens with bamboo shoots, water chestnuts, snow peas, and shredded carrots with tai dressing
13.99
SUB GRILLED CHICKEN 1.49
*Strawberry Fields Forever Salad
A Fab Four inspiration! Spring mix tossed with sugared pecans, scallions, sliced strawberries, and grilled chicken drizzled with poppyseed dressing.
12.99
The Gladiator
Classic Caesar salad composed of romaine lettuce, croutons, Asiago cheese, and Caesar dressing
10.99
ADD CHICKEN 12.99
ADD STEAK 14.99
ADD SHRIMP 13.98
ADD SALMON 17.99
Cheech & Chong
If you have the munchies, this salad is perfect for you! "Stoner" ground flour tortilla made into a crisp bowl filled with shredded lettuce, topped with cheese, tomatoes…look at the birds outside…wait, what was I talking about? Oh! The salad man, yeah…olives, sour cream, salsa, and ground beef that we seasoned special for you
12.99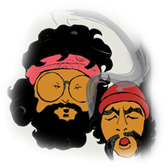 TRIVIA:
TOMMY CHONG broke a record while "DANCING WITH THE STARS." By the time he got to the semi-finals at age 76, he was the oldest celebrity to ever make it that far.
Sandwiches
All sandwiches served with chips
Substitute fries
1.99
The Bickle
Whether you walk or have a taxi drive you here, it's worth the fare. Thinly sliced ham, melted Swiss cheese, whole grain mustard served on a pretzel roll
9.99
*The Dallas Melt
Now you know what really got JR shot! he leaked the secret recipe! Grilled or fried chicken breast with melted cheddar and Swiss cheese, bacon strips, lettuce, tomato, and Ranch on grilled Texas toast
10.99
*The Napoleon
Nothing short about this sandwich. You'll need both hands to eat it! Slow roasted Texas brisket served French dip style on a hoagie roll with caramelized onions, and pepperjack cheese. Au jus on the side for dippin'
10.99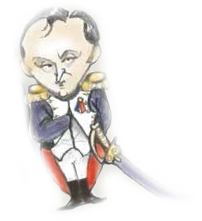 Twisted Sister Pretzel Melt
It's Gonna Rock! Oven roasted turkey on a pretzel bun with melted provolone, lettuce, tomato, bacon and roasted red pepper mayo
10.99
The Rebel Reuben
A sandwich with a cause. Thinly sliced corned beef, melted Swiss cheese, sauerkraut and 1000 island dressing on grilled marble rye bread
13.99
Cpt. Billy Tyne
No need to risk your life fishing the dangerous waters of the north Atlantic for cod. This sandwich comes with fried cod, lettuces and your choice of cheese
10.99
The Italian Stallion
Hand tenderized by the Champ himself. Shaved ribeye with sautéed onions, peppers, and American cheese piled high on a hoagie roll
Yo Adrian!
10.99
ADD DOUBLE MEAT 3.00
The Tricky Dick Wrap
"I'm not a crook" when it comes to loading this wrap full of flavor! Chicken tenders tossed in Buffalo sauce with romaine lettuce, diced tomato, Asiago cheese and Parmesan peppercorn dressing
10.99
Fidel's Secret
After more than 50 years, the secrets are being released; This Cuban Panini with thinly sliced pork roast, melted Swiss cheese yellow mustard, pickle slices and Applewood ham on a grilled Panini style sourdough bread, will be worth the wait!
9.99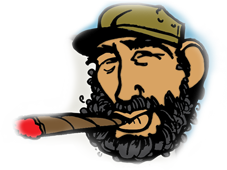 Michael's Lunch
During his time in Sicily and letting the heat die down he enjoyed this Baked Italian Grinder shaved ham, salami, pepperoni,
and provolone cheese baked on a sub roll, topped with seasoned lettuce, tomato and banana peppers
10.99
The Mummy Wrap
Oven roasted turkey, provolone cheese, mixed greens, tomato, red onion, guacamole, and Dijon mayonnaise served cold in a garlic herb wrap
10.99
Wild Bill
Buffalo chicken sandwich, a tender skinless chicken breast served with our famous traditional sauce, pepper jack cheese, tomato, red onion, and lettuces on a challah roll
10.99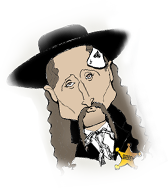 Fight Club Sandwich
First rule of Fight Club is don't talk about Fight Club. First rule of the Fight Club sandwich is you can tell all your friends! Shaved chicken, pepperjack cheese, bacon, lettuce, tomato, mayo on toasted wheatberry bread triple stacked
10.99
ADD HAM – SUPER FIGHT CLUB 2.99
Dirty Harry Pork BBQ
Go ahead, Bad Boyz, Make My Sandwich. Slow roasted tender pork BBQ piled high on a baguette hoagie roll with seasoned coleslaw and onion straws
9.99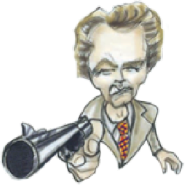 STEAKS & SEA
Add sautéed onions and mushrooms for
.99
*The Hugh
Sometimes you need something "Devine" in your life. Try this 6 oz. Ranch quad sirloin done your way. Even Elizabeth would agree this is devine. Choice of 2 sides
14.99
*Blackbeard's Salmon
So good you'll walk the plank for this salmon. Broiled and finished with a raspberry glaze. Choice of 2 sides
17.99
*The Donald
The ex-wives got everything but this steak so "comb-on-over" and order up a 12 oz. New York Strip steak grilled to your liking. Choice of 2 sides
25.99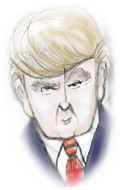 Ahab's Quest
Can you catch this whale of a fish dinner? Battered cod with seasoned fries, cole slaw, and tartar sauc.
Arrrggghhh
15.99
TRIVIA:
While DONALD TRUMP went to elementary and middle school in Queens, NY, he started getting in trouble in his teen years. That prompted his parents to send him to New York Military Academy in the hope that it would straighten him out.
PASTAS & ENTREES
*Scarface Shrimp Scampi
Say hello to my little friends swimming in a sea of garlic butter and pasta. Served with salad
15.99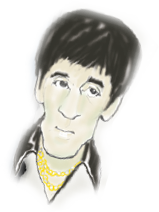 Lunch Lady Land
No, this isn't a sloppy joe, but this chicken and broccoli Alfredo pasta will make you understand why Bad Boyz really like the lunch lady
Served with salad
15.99
Peter's Revenge
After years of fighting with the chicken, he finally won and created this lightly seasoned 4 pc. chicken tender meal served with fries
13.99
Sides
Add sautéed onions and mushrooms for
.99
Location Scout
Onion rings
3.99
Key Grip
Loaded baked potato
2.99
Best Boy
Seasoned french fries
2.99
Cop #3
Steamed veggies
1.99
Woman in Bar
Steamed broccoli
1.99
Stunt Baby
Side salad
3.99
Producer
Side of our famous seasoned chips
1.99
TRIVIA:
In April of 2007, Hugh Grant was in trouble with the law again after hurling a container of baked beans at a photographer: no charges were filed.
Challenges
Are you a true bad boy? Take our challenge to prove it! Get your name on the wall, get a t-shirt, and most importantly get bragging rights.
*The Terminator
Quadruple Bad Boyz burger with 2 pounds of fries in one hour
29.99
The Hellraiser
10 hot (Wings from Hell) wings in 20 minutes with no drink allowed
10.99
Beverages
– Free Refils –
Pepsi, Diet Pepsi, Cherry Pepsi, Mt. Dew, Mug Root Beer, Orange Crush, Sierra Mist, Dr. Pepper, Diet Dr. Pepper, Ginger Ale, Raspberry Brisk Tea, Lipton Green Tea, Unsweetened Ice Tea, Lemonade, Cranberry Juice
2.49
Desserts
Sure the Bad Boyz dominate the menu but we all know that the dessert really makes the meal. It doesn't get any Badder than these Bad Girlz!
Yeah you could skip dessert but just one question: WHY?!?!?!??!
The Lara Croft
Dig into this dessert! Warm brownie topped with creamy vanilla ice cream and gooey fudge sauce
7.99
Frankly, Scarlett
You'll give a damn once you try this dessert. Warm apple fritters tossed in cinnamon and sugar drizzled with caramel and vanilla ice cream
4.99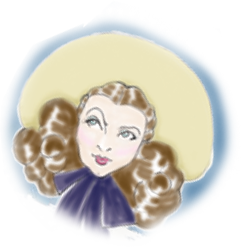 MORE BAD BOYZ (& GIRLZ) TRIVIA:
WILD BILL HICKOK ended up in Deadwood, South Dakota, during a gold rush, and on August 2, 1876, he was playing poker in the No. 10 saloon when a local miscreant named Jack McCall shot him in the back of the head and killed him. The legend of "Wild Bill" Hickok says he was holding a pair of aces and a pair of eights (and some unknown fifth card), and in poker such a hand is known as the "Dead Man's Hand."
QUOTE from "The Godfather":
"Fredo, you're my older brother, and I love you.
But don't ever take sides with anyone against the Family again. Ever."
– MICHAEL CORLEONE
Credit cards welcome with $10 minimum
*Consuming raw or undercooked meats, poultry, shellfish, or eggs may increase your risk of food borne illness. May be cooked to order.
The celebrities mentioned or inferred to in Bad Boyz Bistro menu do not sponsor or endorse the products sold at Bad Boyz Bistro and are not associated or affiliated with Bad Boyz Bistro. Bad Boyz Bistro's use of the celebrities' names and caricatures are for parody purposes only.