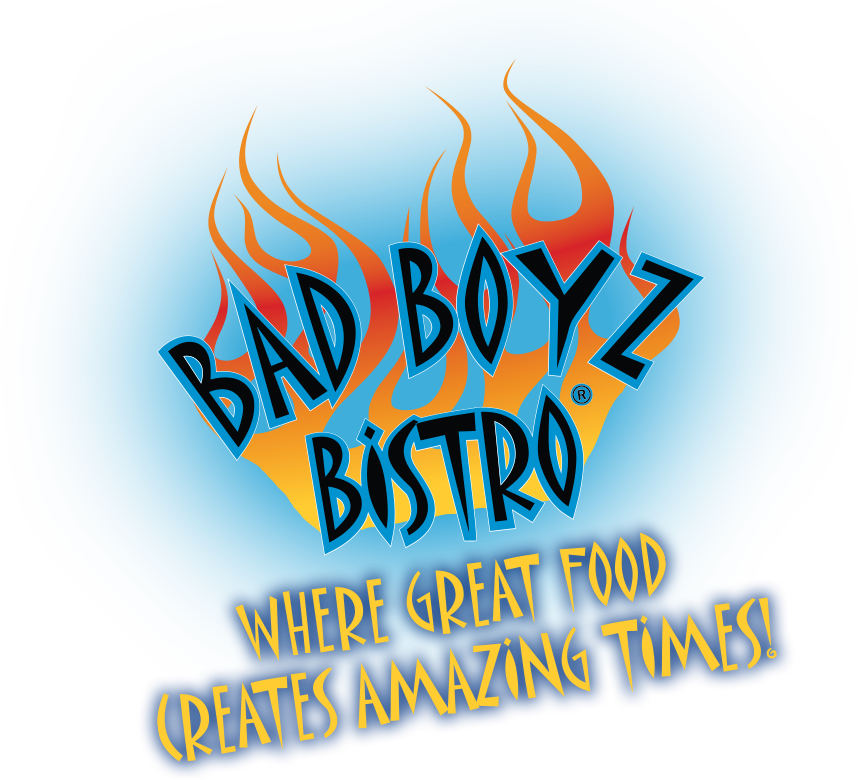 Shop
Bad Boyz Bistro – Get the Gear!
"Where Great Food Creates Amazing Times"
Are you a Bad Boy? Get the gear and let them know! Stop in to our downtown Bedford bistro to purchase Bad Boyz Bistro Gear or order online below. Our gift cards are great for any occasion. Grab a few and keep on hand for birthdays and holidays throughout the year. The best gift is a great time! Our t-shirts and hats are durably printed in vibrant colors on high-quality fabrics so you can look good while being "bad" for a long time to come!
---
Showing all 4 results